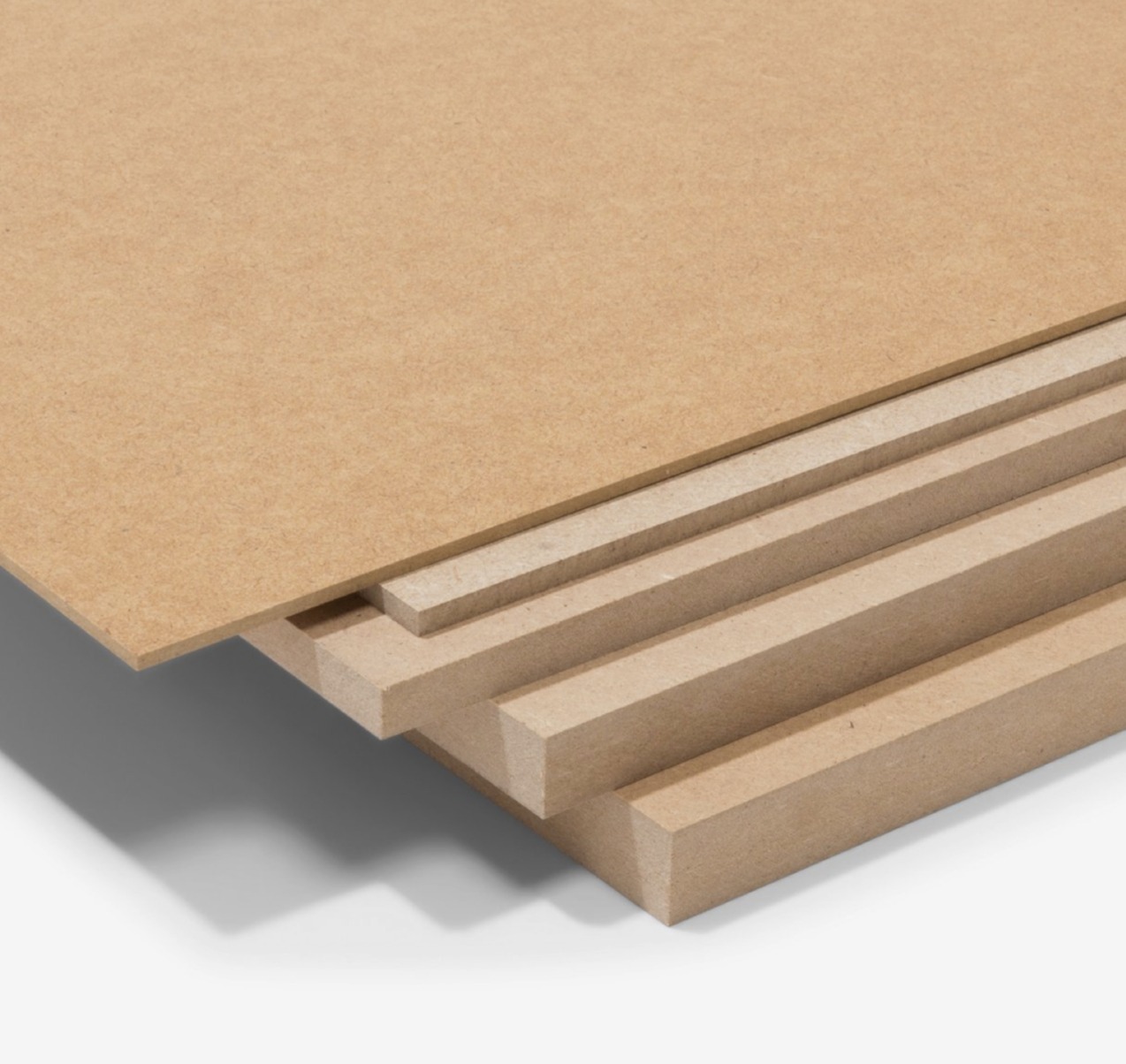 MDF, an acronym for Medium Density Fiberboard, is made up of layers of pressed wood material, obtained by peeling logs to the desired thickness. Peeling is followed by drying, a process put in place to reduce the humidity of the panel and make it suitable for the gluing process and the place where it will be used.
Differently from solid wood, MDF panels are uniform and homogeneous throughout their thickness. According to the UNE-EN 316 standard, its fiber density must be equal to or greater than 450 kg/m3, a value that makes the material very dimensionally stable, which is appreciated in carpentry and furnishings. Thanks to its low water absorption, MDF is particularly resistant to moisture.
MDF can be processed like solid wood, thus avoiding the crumbling that typically occurs with other materials like chipboard or plywood.
MDF panels are used in furniture, shelving, doors, chairs, tables, platforms, etc.
We use MDF panels to manufacture bathroom cabinet doors and drawers as well as table bases.