From mold making to pressing and bending.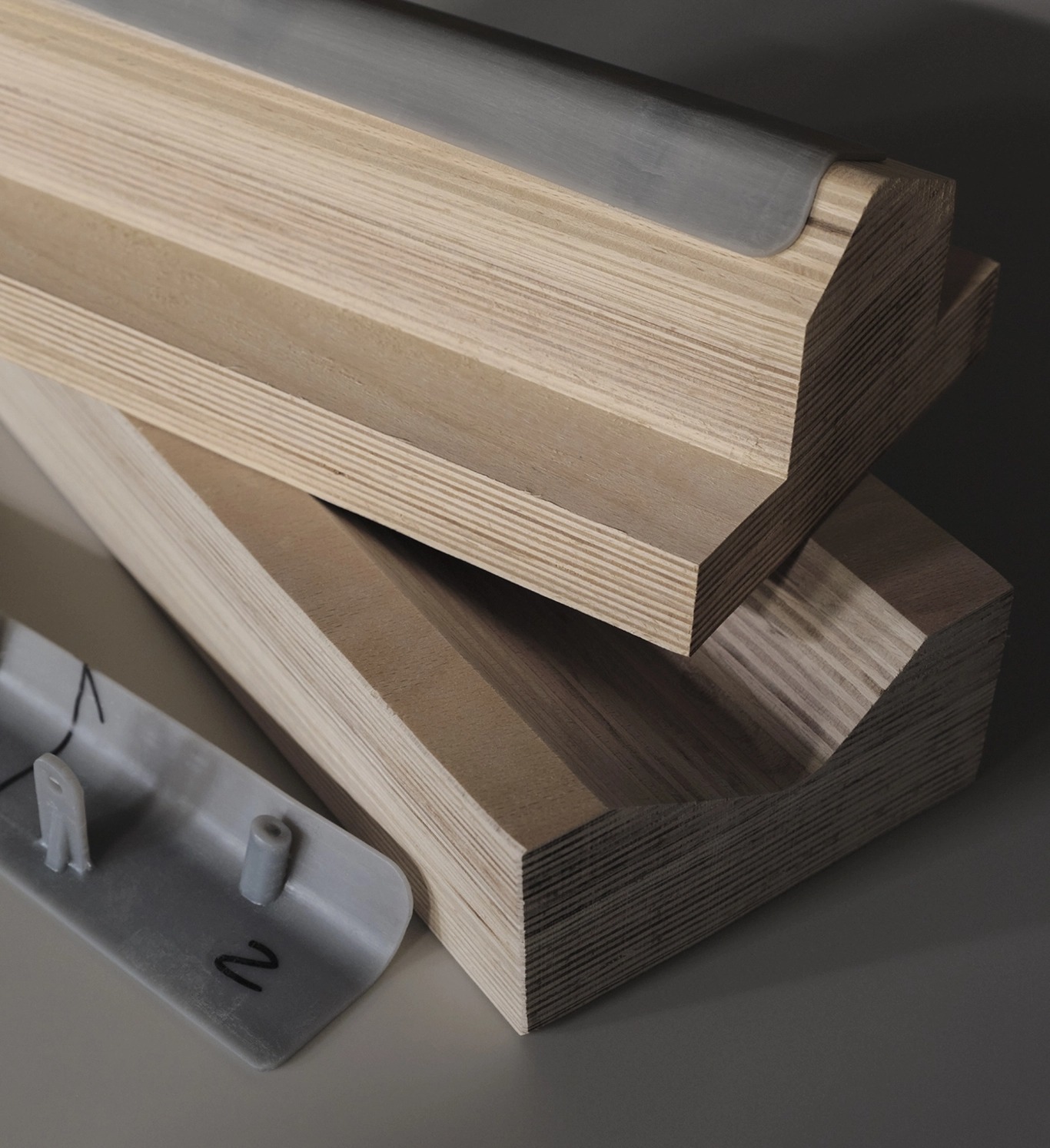 All moulds for serial production are made in-house; technology and experience enable us to find ad hoc solutions.
Essepi Lab designs and develops the moulds, optimizing delivery times and the management of the entire production chain.
In addition, we can bend any plywood to achieve any shape; in fact, our mould archive consists of more than 1000 solutions: using innovation to transform ideas into reality is our competitive factor.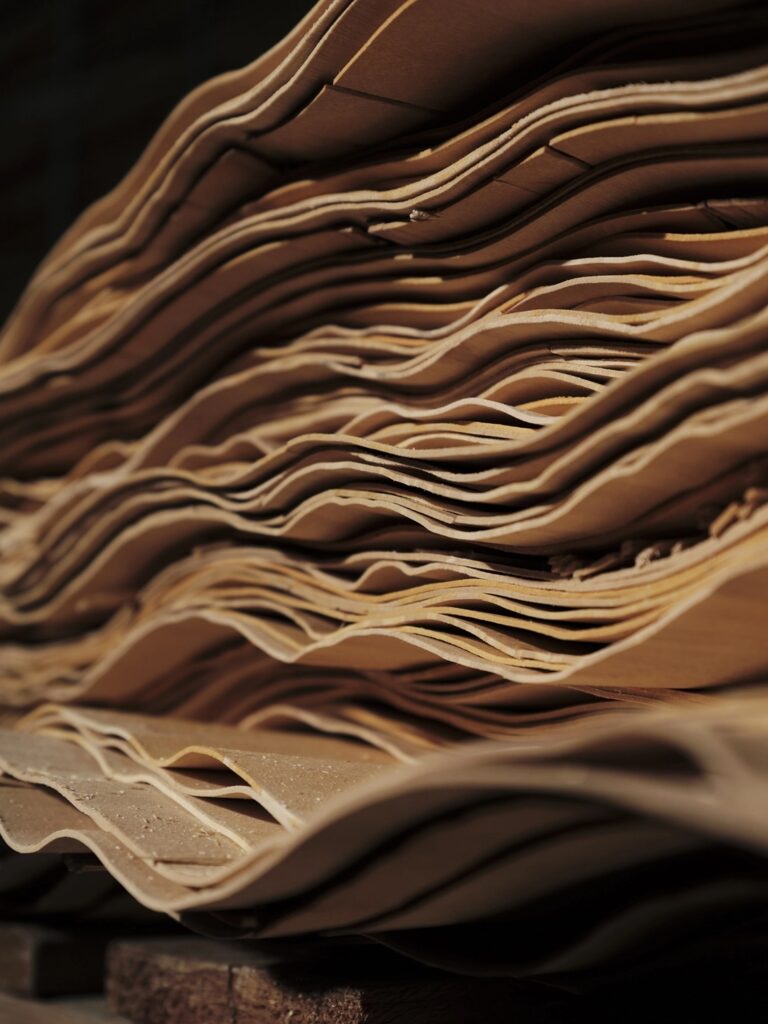 Pressing is one of the most delicate and complex phases of processing and allows wooden pieces to be bent, glued and moulded. Gluing is carried out by pressing an upper piece against a lower piece by means of a hydraulic press. Thanks to an electromagnetic induction process, the wood is heated to take on the required shape while the glue is polymerized, creating a solid structure in the shape defined by the mould. We have presses of different sizes and powers, with which we can manufacture elements of any size.