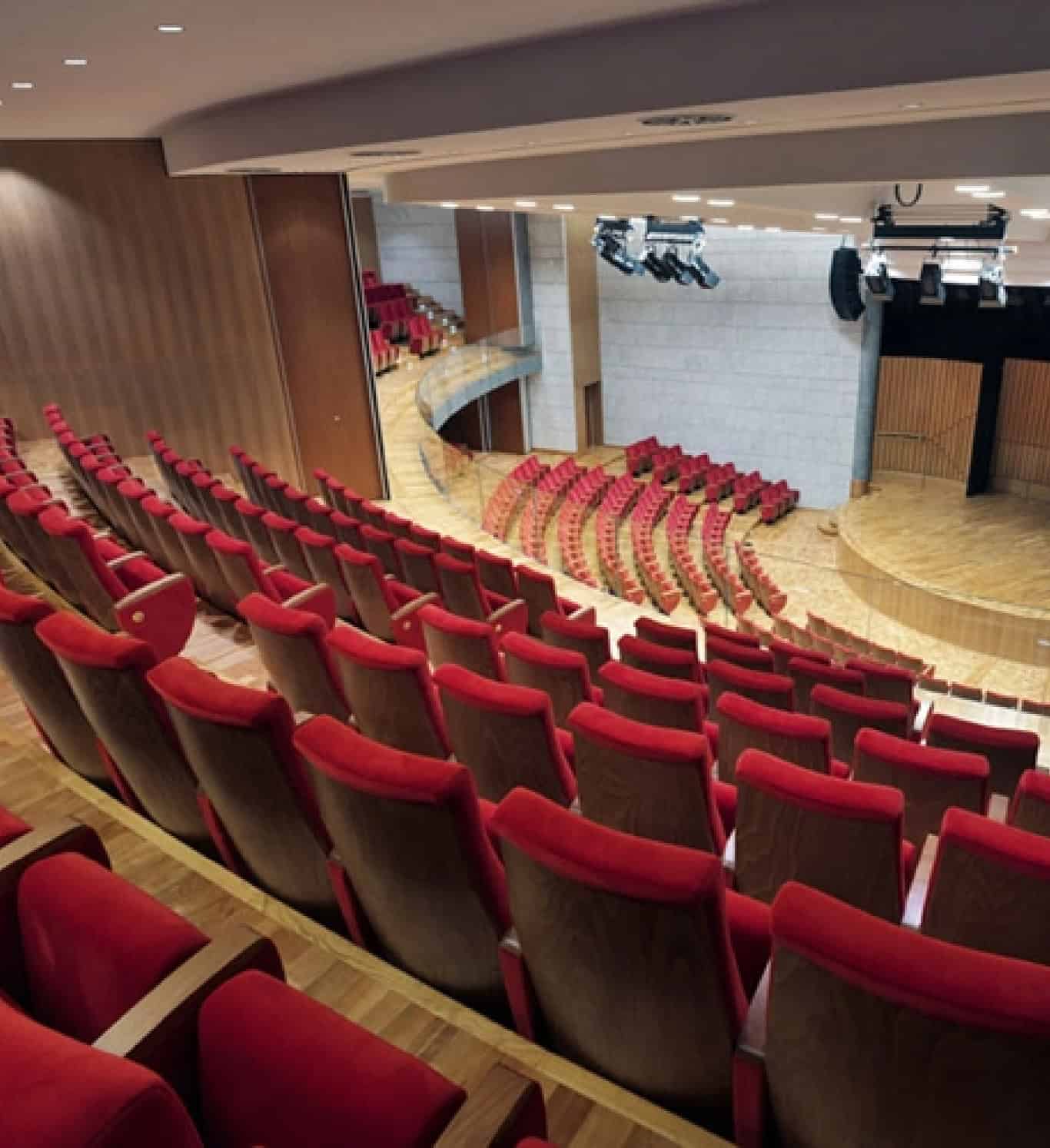 Area: Montichiari, Brescia, Italy
Client: BCC
Architecture:
Developer: Estel Group Srl
Essepiwood manufactured 400 custom seats for the BCC del Garda auditorium.
The new BCC Gardaforum auditorium in Montichiari has rapidly become the conference centre of reference for the region. The building, with its imposing appearance, is the right balance between classic and modern. The seats, specially designed for BCC's auditoriums, have a traditional aesthetic, and are the heart of the micro conditioning system. The seats are equipped with curved wood supporting structures and upholstered in velvet. They are meant to blend with the surrounding environment, in perfect harmony with the auditorium's wall cladding, whilst providing exceptional comfort.
A unique characteristic of the seats is the use of a supporting backrest made of beech plywood, seamlessly coupled with the external shell along its edges in order to ensure perfect comfort and excellent ergonomic properties.