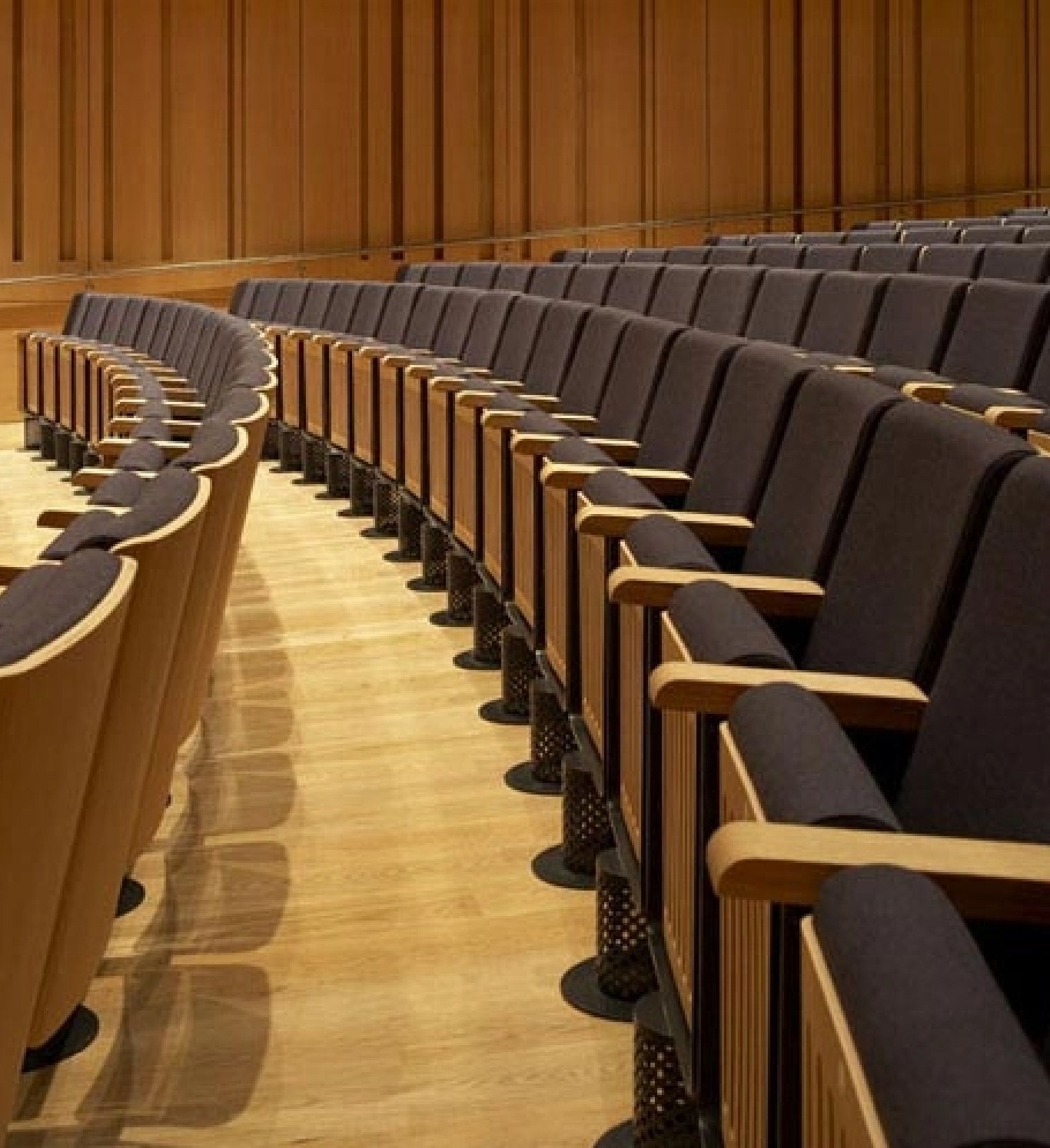 Area: London, United Kingdom
Client: King's Place Concert Hall
Architecture: Dixon & Jones Architects
Developer: Estel Group Srl
Essepiwood manufactured the 500 custom seats of the King's Place Concert Hall.
The home page of the King's Place official website reads "A place to work, a place to view, a place to listen, a place to enjoy" and indeed this outstanding auditorium, designed by Dixon Jones, is meant to be the beating heart of London's artistic and cultural scene. Deko furnished King's Hall, a place devoted to listening, with seats with extraordinary sound-absorbing characteristics, featuring a simple and sculptural design. The unique support column serves as a revolutionary aeration system.
The design of the seats is characterized by the use of materials with excellent properties that enhance acoustics: the backrest and the seat are in fact made of beech plywood, finished with oak veneer, and perfectly coupled with the upholstered external shell. All seat surfaces were treated with straw-coloured oil.